New Music Featuring Elise 5000 Reaches More than 60,000 Downloads in Two Days
New Song from StarDumB, "This is My Single," featuring Elise 5000 Reaches More Than 60,000 Online Music Downloads In Only Two Days!!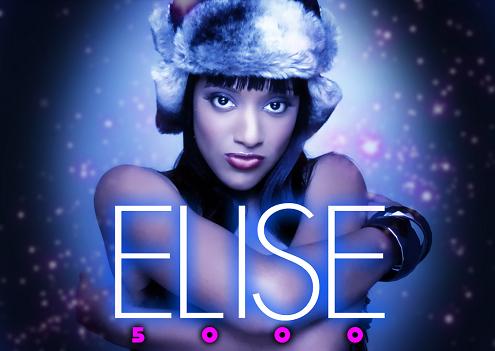 New Music Artist Elise 5000
FOR IMMEDIATE RELEASE
PRLog (Press Release)
–
Oct 19, 2009
– (Atlanta, GA) New song from music group,StarDumB, featuring new singer/songwriter/
producer, Elise 5000, has reached more than 60,000 online music downloads in just two days of release. "This is My Single" is a smooth R&B melody with alluring vocals from Elise 5000. The production is from "Khaled Beats" who has placements with Rick Ross, Chris Brown, Mario and more.

Click here to listen to new music from Elise 5000: "This is My Single"http://elise5000.blogspot.com/2009/10/new-music-new-grou ...

Learn more about Elise 5000 athttp://Elise5000.blogspot.com, become a Facebook fan at http://www.facebook.com/home.php?#/pages/Elise-5000/149809610552?ref=ts and follow her on Twitter at http://Twitter.com/Elise5000.


About Elise 5000
Elise 5000 is an aspiring ray of light for the music industry. She wrote her first song at the age of eight and began recording and producing originals on a Keyboard Workstation in her bedroom at the age of 10. With the support of her family and sheer determination, Elise landed a writing, recording, and producing deal with an independent label at the age of 17.

Finding balance between the development of new song productions and attending Fort Valley State University was a challenge in the beginning; however, Elise 5000 learned organization and time management is the key to accomplishing her educational and business goals. After earning a degree in Mass Media, Elise 5000 forged strong relationships with key radio station programmers throughout the Southeast which granted her the opportunity to grow her talents as a producer and increased her presence and recognition to a diverse audience. Elise 5000 formed a partnership and launched her own recording label, NoFunGirl Music Group, where she melds her love of R&B and Hip-Hop to write, produce, and record original tracks that have sparked the interests of many established artists. The next best thing is here now and it is Elise 5000.